Custom Mobile Accessories as Corporate Gifts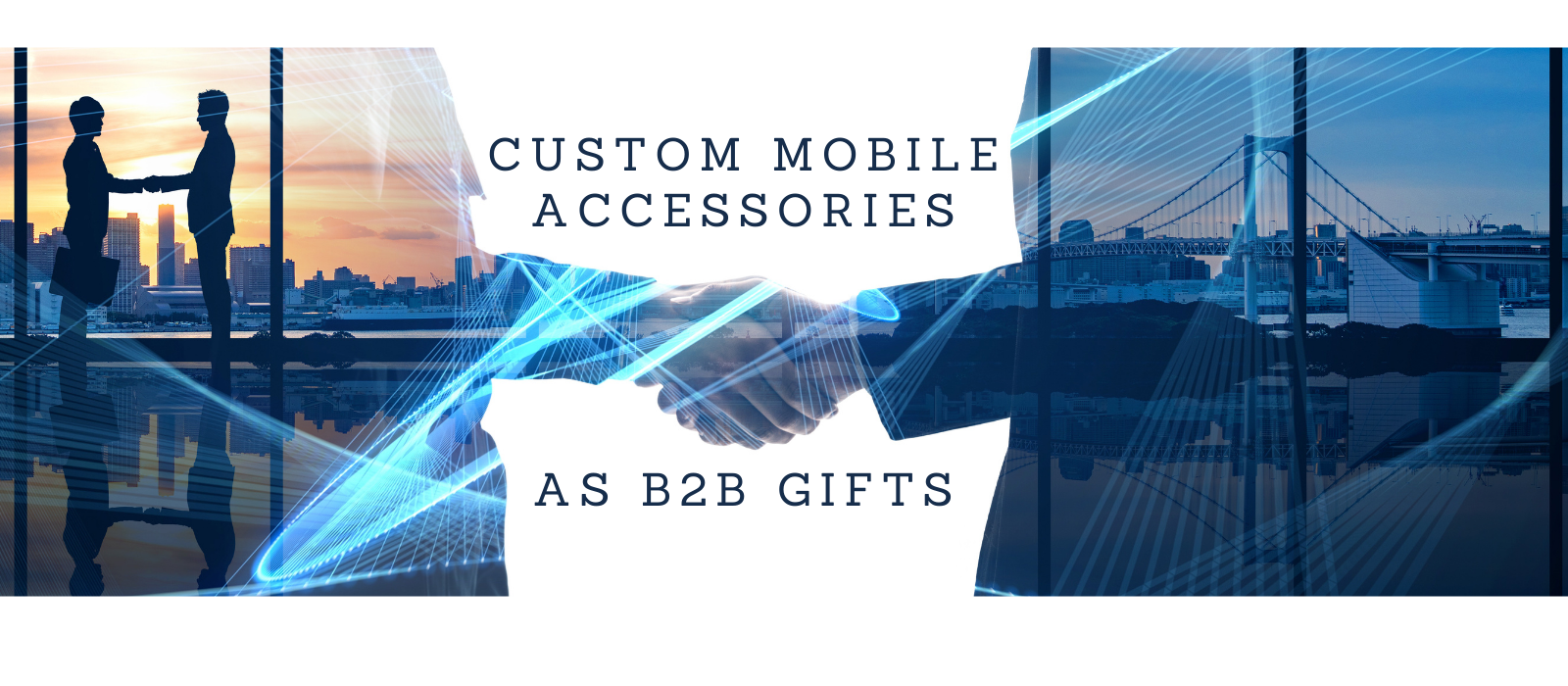 If you own a business, you may find it necessary to gift something to either your prospective clients or existing business partners. Finding the right gift for your corporate clients can be a hard choice to make since you might want to give them something that is unique, but also reasonably priced. Often, the items might be too costly and above your budget. So, what would you gift them? Well, have you considered something like – custom mobile accessories? 
Custom Mobile Accessories for Promotion
Custom mobile accessories with your brand name engraved on them can be the right gift for your corporate clients. It will add a personal style and you can advertise your company as well. Custom mobile accessories are the right way in which you may promote your business. Since mobile accessories are heavily used by the owner, they are carried everywhere with the person, be it home, office, or a social gathering. Whether you meant it or not, it will be hard to overlook the specially printed logo on their mobile accessories. As a result, you will have much more brand exposure.
Choosing the Right products
There are many different types of mobile accessories that you can select from, such as customisable phone cases, AirPods cases, Apple Watch bands, wireless chargers, phone stands etc. Your company's partners or even your employees will forever remember the businesses that went the extra mile to take the efforts and hassles to offer them thoughtful and personalised gifts.
Every company should create and keep strong relationships with its stakeholders. By assuring them that you're dedicated and committed to them, clients and customers will be thankful for it and remain loyal to your company, as they understand and know your company and the way you operate it. Companies should have promotional tools to be able to reach out to their clients. Custom mobile accessories, amongst others, are an efficient way to advertise your business.
Start Customising Mobile Accessories Now
You are welcome to use our DesignIt tool where you can create custom phone cases for iPhones, various Samsung Galaxy models, Google Pixel phones, wireless chargers, Apple Watch bands, phone holders and more. For larger orders please don't hesitate to contact us via the Customer Contact Form or send an e-mail at info@icoverlover.com.au.