Customise Your Phone Display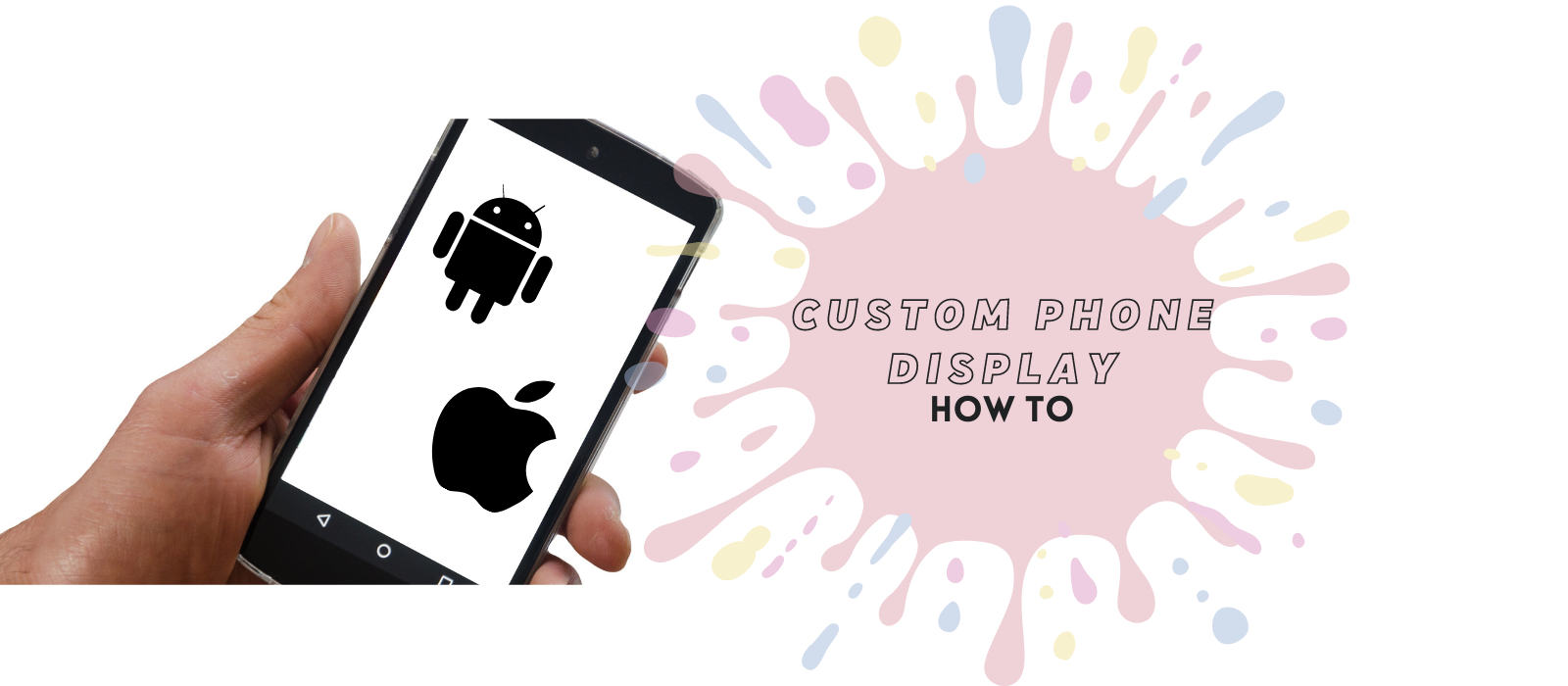 Why should you settle for the same old default phone display when there are ways to customise it to make it feel like new? Although Android phones come with more opportunities to customise the phone display than iPhones, this article will help you customise it – whether on an Android or an iPhone. Read on. 
Customising Android's Display
You can significantly customise the display of your Android phone by removing, adding, adjusting, or moving elements on the home screen. Yes! Android's home screen is highly customisable. 
Android's home screen is managed by the "launcher" app. Though most people don't mind using the default launcher, you can further customise your phone display by installing any third-party launchers that can be found on Google Play. 
For instance, you may want a launcher that displays smaller icons or bigger icons or a launcher that lists installed apps alphabetically. Do the following to customise the primary elements of your home screen.
Add an app icon to the home screen: you may want to add an app icon to your home screen for quick access, especially an app you often use. Depending on your launcher, you may have to tap the apps button or swipe up to open the App Drawer. Then long-press on any app icon you want to move to the home screen, the icon becomes movable. Drag it to your home screen and place it where it suits you.
Add a widget to the home screen: Press and hold an empty spot on the home screen. Tap on "Widgets."  Touch and hold any widget you wish to add and drag it to your home screen.
Move or delete widgets and apps: Tap and hold any app icon or widget you wish to move or delete. The icon or widget becomes movable, move it to the new spot, location, or home page by dragging. To delete an icon or widget, drag it to "Remove" on top of the home screen. This action only removes the app icon from the home screen and doesn't uninstall the app.
Change wallpaper: Tap and hold an empty spot on the home screen. Tap on "Wallpaper." Tap on your preferred wallpaper and tap the mark sign beside "Set Wallpaper." You may tap on "Gallery" or "My Photos" to use your picture as the new wallpaper. 
Create a folder for icons: You can create a folder to group relate apps. To do so, simply long-press on one icon and drag it onto another icon, a folder is automatically created.  Tap on the folder and enter a group name either below or above the apps – depending on your launcher.  
Customising iPhone's Display
Use your favourite photo as home screen wallpaper: To do this, navigate to "Settings," tap on "Wallpaper," then click on "Choose a New Wallpaper." Choose your preferred picture and move it to the home screen. You may need to pinch it to zoom it in or out. When you're ok with how the image looks, tap "Set," then tap "Set Home Screen."
Adding widgets: Long press on the home screen background until the icons begin to shake. Tap the plus icon to add widgets. You can also try a Smart Stack – a prebuilt compilation of widgets that shows the preferred widgets based on factors like your time, activity, or location.
Rearranging your home pages: You can customise your home page to hold related apps. Long press on the home screen background until the icons begin to shake. Then drag app icons or widgets to rearrange them. You can drag widgets on each other to create a stack.
Now you can customise your phone display using any of the home screen inspirations above. Click here to customise mobile accessories for your phone – Android or iPhone.