Custom Mobile Accessories Make Great Gifts for Your Family or Friends - Here is Why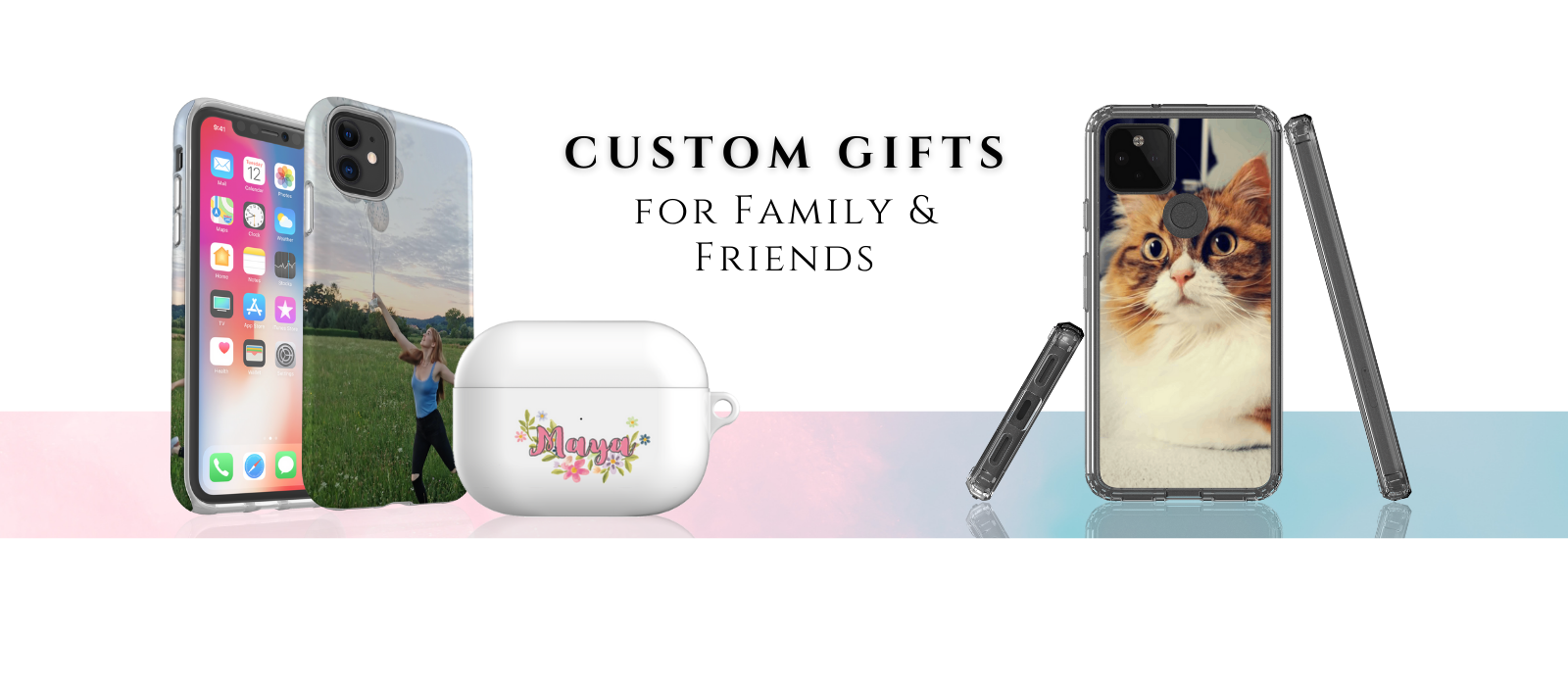 Ever since the invention of mobile phones, there has always been a demand for accessories that either help to extend the functionality of mobile phones or protect them. These accessories include items like Mobile Phone Cases, which can be used to cover your device, to protect it from cracks, scratches and damage due to impact. Others include Wireless Induction Chargers (that allow some mobile phones to be charged wirelessly), AirPod Cases, Apple Watch Bands, Headphones and many others.
In recent years, there has also been a growth in demand for customisable (or personalised) mobile phone accessories. These allow mobile phone owners to determine the look of their accessories themselves, mostly by uploading any image they would want to be printed on the accessory.
Let's have a look at a few reasons why custom mobile phone accessories have become a very popular gift item, especially for those who want to get something special for those closest to them – their family and friends. Here are a few reasons why custom mobile accessories make such great gifts for your family and friends.
Sentimental Value
As mentioned above, with custom mobile accessories, you can simply upload an image to a website, and order a mobile accessory with your uploaded image printed on it.
This allows anyone to order a gift, a mobile accessory that not only serves its purpose but also has an image printed on it that evokes the right emotions anytime the receiver of the gift sees it. And for most mobile phone accessories (like phone cases and watch bands), the image printed on it is going to be seen quite often by its user.
Now, for some who intend to gift these custom mobile phone accessories to close friends and family, the images printed on the accessories could be anything from photos of the giver of the gift, to photos of the recipient, or photos taken together (a photo of the giver and the receiver of the gift). One could also print quotes, dates or symbols that hold a special meaning to the intended recipient of the gift.
Whatever you may choose to print on the mobile phone accessory, the option of customising the accessory allows you to create a gift with an image printed on it that warms the heart of the recipient, either with a photo that brings back sweet memories, or one that inspires them in a special way.
And this mostly results in a cherished gift that has plenty of sentimental value!
Functionality
Now, before we get carried away by all the heartwarming emotions, it is important to remember that custom mobile accessories are not just fanciful items that can have plenty of sentimental value, but they are also very functional items that serve a variety of important purposes.
One good example is the mobile phone case, which comes in different varieties, for different mobile phone models, and can be customised with your image printed at the back of it. As has been mentioned earlier, these (the cases) protect mobile devices from cracks and scratches. And to some extent, they will also prevent damage if a mobile device falls to the ground.
With all this, a good mobile phone cover will improve the durability of a mobile device. And all the other mobile phone accessories also do serve important functions that will surely be appreciated by whoever receives them as a gift.
Aesthetics
Finally, we must also consider the fact that a custom mobile phone accessory can be a stylish and fashionable gift. In other words, they do not only have the potential to hold plenty of sentimental value, as well as serve important functions, but they can also be very good looking gifts that people can't help but fall in love with!
In conclusion, the next time you are thinking of what gift to get for a loved one, you really should consider getting them a custom mobile phone accessory. They are, for many reasons, one of the best affordable gift options you can consider getting for those closest to you!